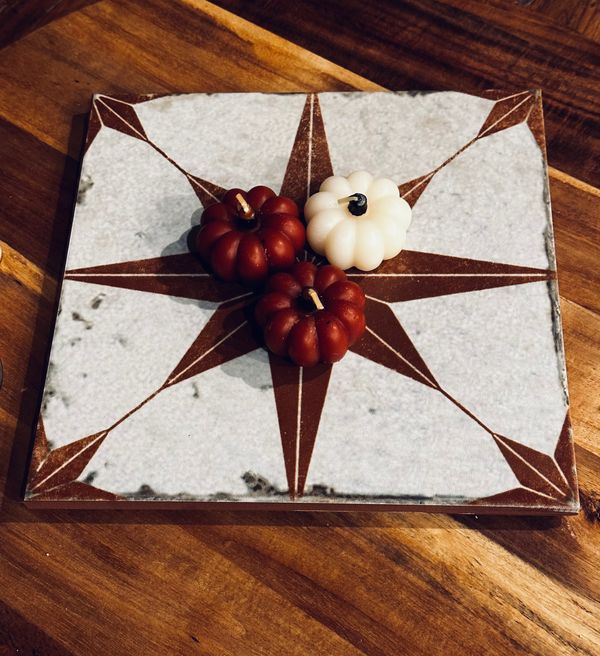 Greetings!
Fall is not here yet but it will be here this month!
And it is so hot still that just thinking about it makes me happy.  Last night at 8:00 pm when I was leaving prayer meeting at church the temperature was 104 degrees.    So you can probably understand why we have decorated our whole house for Fall already. 
Thanks to the Lord for inspiring someone to invent AC!   Inside our home we can be in Fall colors and cooler temps. 
I've had some good feedback on the new album is called What Once Was, a 15 song collection of mostly autobiographical work.  I hope you have had a chance to listen, but if not here's a link to the whole thing on Spotify!
One more thing--are you on my email list yet? I'd love for you to be the first to know things like new records and links to where to find them.  Just scroll down this page a little ways and sign up!
As always, may you be blessed by the songs. May you be blessed by the Lord in all things!
Soli Deo Gloria (to the glory of God alone!),
Charlotte
© 2023 by Charlotte A Ryerson