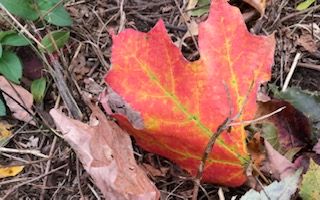 Well hello October!  Time of beautiful leaves and crisp apples!  And in Arizona, we are finally through the worst of the heat and enjoying cool mornings and evenings.  For this month, I have finally finished a new melody to a beautiful hymn lyric by the wonderful Frances Havergal, Master Speak, Thy Servant Heareth.  I came across the hymn in the Trinity Psalter Hymnal (#169) and wondered why we never sing it!  Then I listened to the melody.  Lowell Mason, a renowned hymn melody writer, wrote a perfectly acceptable melody for it. But to my ear, it did not capture the longing of the lyric.  So I began working on one that did. 
I initially wrote it on guitar, and boy did it sound country!  Lord willing, one of these days I will record it that way, but I really wanted it to sound more hymn like with some obvious hymn harmonies.  Anyway, if you scroll down you can listen to the video.  You can download the audio track here .  If you are so inclined, let me know what you think here !  It's my humble hope that this new tune might give Frances Havergal's beautiful lyric some new life!
 We sincerely hope the music is a blessing to you! Don't forget to sign up for news from me (see below) and also contact me with any questions about the music or about finding faith in Christ.
Copyright © 2021 by Charlotte A Ryerson